Osteria da Alvise

For over 20 years we have been looking at our guests with our love for Carnia and its traditions in a warm family atmosphere. The inn was established in 1994 and became the village meeting place, then, in a short time, it developed into a restaurant: the real expression of our utmost passion for traditional cuisine. Five rooms complete the whole hotel facility enabling you to experience the tradition of our village: Sutrio
In 2020 a new dream came true!

This dream is called "Cjase da Alvise ", a marvellous new hotel facility, made up of 6 rooms and a wellness centre, where on your next holiday you will be able to experience a stay in utmost comfort and relaxation. We look forward to greeting you and we welcome you to Family da Alvise in Sutrio.
Family da Alvise

The kitchen
Our local dishes include traditional fare from Carnia such as Cialcjons, ravioli stuffed with herbs and frico (cooked Montasio cheese) with potatoes. Our tagliatelle and ravioli are home-made and served with stuffings and sauces which vary with the seasons. The menu also includes grilled meats and stews, as well as game.
And no meal would be complete without the traditional home-made desserts prepared by Elena.

The Rooms
Da Alvise is a family-run hotel and is the ideal place where you can spend moments of relaxation, be in contact with nature and taste the tasty traditional dishes of Carnia. We have two hotel facilities: the inn, which boasts an array of bedrooms according to a traditional land style, and the "Cjase", our new facility, in modern alpine style!
The Spa
In our intimate Spa you can let yourselves relax as you are guided along the pathway, for total regeneration of mind and body. You will find soothing heat on your body and enjoy the benefits breathing in both the steam of our Finnish sauna and Turkish steam baths and in the whirlpool with its warm sparkling toning water jets. You can also enjoy a gentle massage and release stress and tension, experiencing only wellness and wellbeing. To prolong your relaxation, try and drink our mountain herbal teas. Our Spa is available upon reservation for the sole use of the hotel bedroom.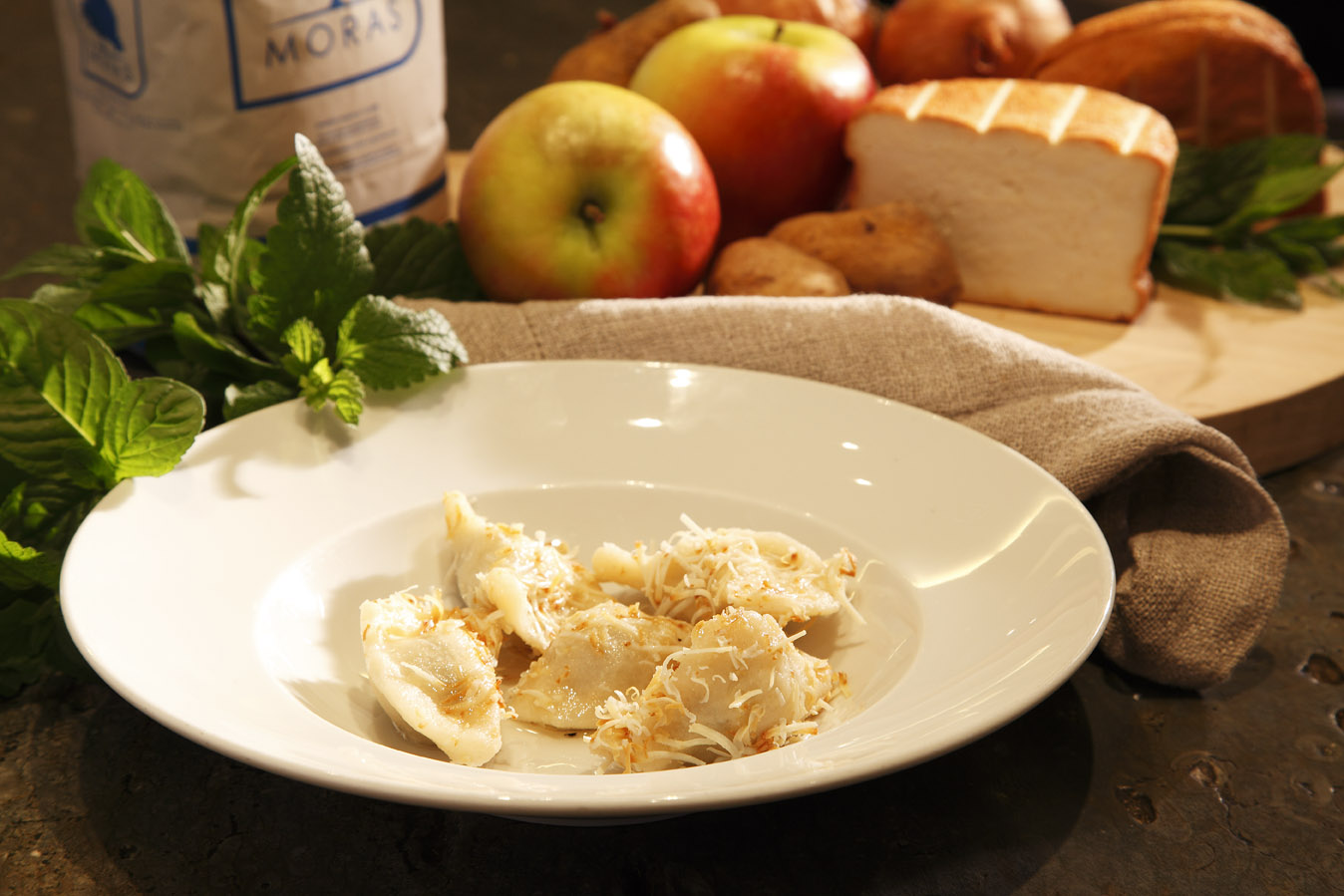 I Cjarsons
The Cjarsons are a typical first course of Carnia , whose stuffing varies from country to country , and was used as a plate of festivity . It is a dumpling made ​​with a poor paste made of water and flour stuffed with herbs melissa mint parsley potatoes apple and raisins topped with melted butter and smoked ricotta.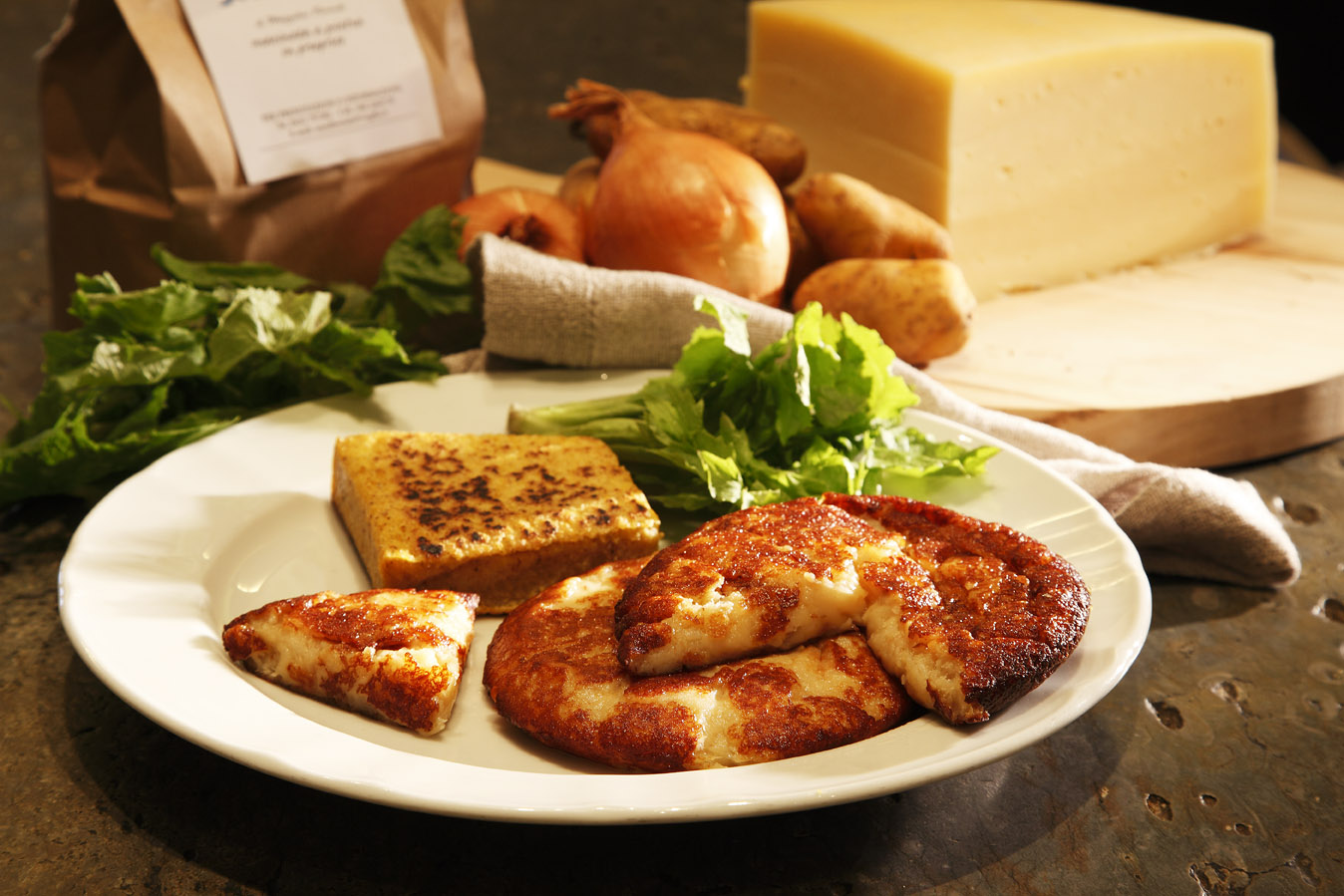 Il Frico
Frico potatoes is a typical dish of carnia made ​​of potatoes cooked slowly with various types of cheese of different seasoning and served with polenta.